Hi guys, long time no see! I hope everyone is doing well. I'm doing ok but we are having a hard time at night with Leah. After she eats we burp her, but she has thrown up her feelings whenever we put her on her back. The pedi says to wait 20 to 25 mins after feeding and then lay her down, but we are both so scared of her throwing up again. I'm doing the best I can with burping but she gets so many air bubbles, I never feel confident that they are all gone. The only way we have been sleeping lately is she lays on my chest in the recliner and I close my eyes and hold her. But, I know this isn't ideal and makes DH nervous. I just don't know what to do. I wanted to try putting her to sleep in her bouncer but DH refused because he says its not intended for babies to sleep in them,
Any thoughts or similar experiences? I hate living in fear like this but I just can't bear the thought of anything happening to her.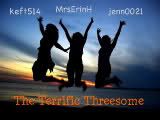 TTC #1 Since April 2011
BFP #1: 5/12/11, EDD 1/13/12, missed M/C confirmed 6/15/11. We miss you Elijah.

LAP/hysteroscopy 8/28/12 to remove uterine septum and stage 3 endo
10/2/12 Medicated Cycle #1: Femara + Ovidrel + TI = BFP!!!

BFP#2: 10/25/12, EDD 7/9/13, Born 7/18/13! It's a girl!

And we know that in all things God works for the good of those who love him, who have been called according to his purpose. -Romans 8:28
Patiently waiting for my buddy jenn0021 to join me on PGAL
My blog