What's going on with our board lately!?
I get so annoyed because I'm usually on TB all day during work (haha) and because all I have is IE I can't access it
When I get home and briefly check-in I pretty much read a few stupid threads from people who either don't belong here, don't follow the rules or read the intro or don't know how to use Google and just end up getting frustrated and logging off.
- Don't get me wrong, I
love
it when I see the posts from familiar faces, and that are actually worth reading.- I just feel like I'm suddenly in the Twilight zone!
...I miss my old 3T board!!!
That's all haha sorry for the mini rant. Have a good night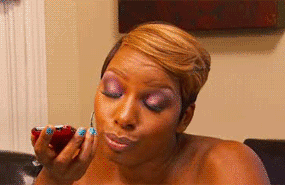 ** siggy/ticker warning **

Me: 26 DH: 30 :: TCC #1 since 01.2012
**unexplained infertility**
04.2013 b/w & HSG normal - DH SA 98% motile 31mill
05.2013 IUI cycle #1 - Clomid - follies 27,22,21,12- 31mil post wash 98% motile - BFN
06.2013 IUI cycle #2 - Clomid - follies 32,22,18,18,14 - 22mil post wash 99% motile - BFN
07.2013 IUI cycle #3 - Clomid - follies 29, 20, 15 - 43mil post wash 98% motile - BFN
08.2013 09.2013 IVF cycle #1 - Lupron + Menopur + Follistim - 7R 6F - 5dt (2) 4AA blasts - BFP on HPT 4dp5dT

10dp5dt - Beta #1 = 249
12dp5dt - Beta #2 = 475
19dp5dt - Beta #3 = 4,608
7w - 127bpm
8w - 166bpm
10w - 158bpm