Reading an article about the worst questions you get asked after having a baby and this one made me laugh.

"Are you gonna have more?"
"This literally started when my twins were still tiny. Isn't two enough? Two at the same time, no less? I often responded with 'Well, I just produced a litter' and that would shut them up. Or, 'My body just went through an exorcism and my husband saw my lower intestine, spleen, and kidneys,' which would end the conversation too." ? Rachael, mom of two (2 years)
Read more: Worst Questions

1st FET 2/14/2013
Happy Valentines Day! - BFN

2nd FET 6/14/2013
- BPF!!! -

1st Beta:
1046!!!!! -
2nd Beta:
2754!!!!!
First u/s
7/11/2013 - TWINS!!! 120 and 124 heartbeats

Second u/s
7/29/2013 - wiggley babies! 178 and 184 heartbeats!

Third u/s
9/9/2013 - 157 and 161 heartbeats ... a
BOY
and a
GIRL
!!!! Cervix on the "shorter side" (3-3.3) - going to check again in 2 weeks.
Fourth u/s
9/23/2013 -
Baby A
= 157
Baby B
= 150 heartbeat. Cervix now 2.3-2.6 ... being referred to a MFM
MFM Appointment
9/26/2013 = Both babies healthy, cervix now measuring at 4 - Playing tricks on me ... will follow up in 2 weeks.
Cervical check
10/7 with regular OB - 2.1cm --- going BACK to the MFM armed with ultrasound pictures from my OB of my cervix. *sigh*
MFM Appointment
10/8 - confirmed my cervix at 2.1cm - putting me on Progesterone for a week.
MFM Appointment
10/17 - Cervix unchanged! Keeping me on Progesterone - followup 10/29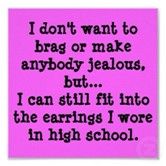 ">
Everett Alan James

(3lbs8oz) and

Eliana Lee

(3lbs7oz) born 12/28/13 at 30w6d!