Mobile: WARNING TMI Weird Bowel Movement
This is TMI, but who else, besides my pregnant internet stranger friends, can I discuss bowel movements with? No one.
This morning, I was having some mild cramping. I decided to try going to the bathroom. It was actually really easy! No constipation, no hardness. It was glorious.
Then, when I looked, the actual product was super long and skinny. Not pencil-thin, but not normal thickness. I don't know whether to be grateful for the easiest BM in 6 months or to be concerned with the weird shape.
As Liz Lemon once said,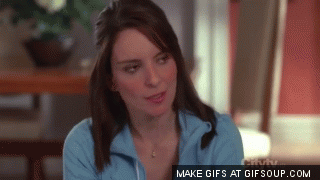 "Anyone else BM-ing like a rockstar?"