Well, it was a day.
I was babysitting (read:chauffering) my sisters today. After all of their morning stuff we decided to go to the mall. Toddler was way crabby and baby was getting fussy. I just needed to buy some shorts (I only own 1 pair). I was in the dressing room trying them on, with baby on the bench. She got mad, flailed a bit and banged her head on the wall. She cried and I comforted her and handed her off to my sister who looked at me and yelled "Her nose is bleeding!"
Well, I called my mom (an urgent care RN) and asked what to do. Since I didn't know what part of her head she hit, we decided to get it checked out. Luckily we were able to go to the walk-in where I work and her doctor was willing to squeeze us in (probably because I work there, though it would have been another doctor I knew in our urgent care department).
All in all, she is fine. It looks like everything is fine. But it was pretty scary for me. We've done urgent care for ear infections and stuff, but never anything like this.
"Courage does not always roar. Sometimes courage is the quiet voice at the end of the day saying 'I will try again tomorrow.'"
Feb 2013 August Sig Challenge: Man/Lady Crush: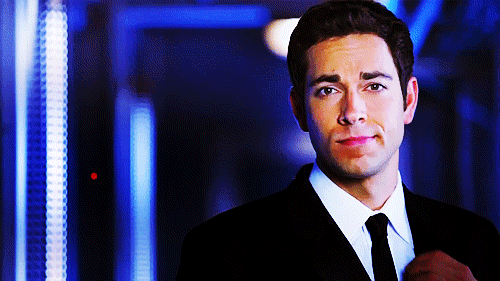 Zachary Levi