HI ladies! I'm at the crossroads of IF or adoption. I'm really struggling with my decision. I'd like to hear your perspective and experience.
Here's my background. We are 100% OOP and have paid for all testing, meds, and 3 iui's. I'm in the unexplained IF category, which is really frustrating. We do have the funds for one IVF cycle and if needed a frozen cycle too. I've been told by the RE that he's "optimistic." I'm 28 and DH is 29, both healthy.
If we do adoption, I'd like to go International and I'd even be open to a sibling group if one of the children would be under 3.
Here are the situations DH and I have discussed and my reservations with each.
1. IVF now. If it doesn't work then wait about 6 months to save and begin adoption path. (It's such a gamble and I'm impatient and don't want to wait to start such a long process!) If it does work, adopt for child #2.
2. Adopt now and try IVF in 2-3 years. Pro- If it doesn't work, go home and love on your kid(s) Con- I'd be older and chances would be less than if I did IVF now.
3. Just plain adopt and abandon all treatments. (I worry I would feel like I didn't do everything I could to achieve my dream. I've always wanted to experience pregnancy, breastfeeding, etc.)
Please share your experience/path. Did you try IVF and regret it? Did you not try it and wish you had?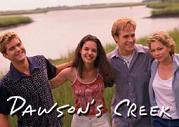 TTC since Jan 2012
Me (28) DH (28)
Dec 2012 Testing Complete: Me: Blood tests look great HSG "beautiful" DH: SA = normal Unexplained?
PAIF/SAIF welcome!