We really like the name Charlie/ee for a girl and would LIKE to spell it Charlee. My dad's name is Charles, my FIL dad's name is Lee = hence Char-lee!
Do you think the majority of people would pronounce it Shar-lee? or Char-lee? I actually think "Sharlee" is pretty too... I just don't want her to have to correct everyone all the time.

I'm not a huge fan of "weird" spellings with typical names, just wanted to incorporate our dads
Open to opinions!!!

1st FET 2/14/2013
Happy Valentines Day! - BFN

2nd FET 6/14/2013
- BPF!!! -

1st Beta:
1046!!!!! -
2nd Beta:
2754!!!!!
First u/s
7/11/2013 - TWINS!!! 120 and 124 heartbeats

Second u/s
7/29/2013 - wiggley babies! 178 and 184 heartbeats!

Third u/s
9/9/2013 - 157 and 161 heartbeats ... a
BOY
and a
GIRL
!!!! Cervix on the "shorter side" (3-3.3) - going to check again in 2 weeks.
Fourth u/s
9/23/2013 -
Baby A
= 157
Baby B
= 150 heartbeat. Cervix now 2.3-2.6 ... being referred to a MFM
MFM Appointment
9/26/2013 = Both babies healthy, cervix now measuring at 4 - Playing tricks on me ... will follow up in 2 weeks.
Cervical check
10/7 with regular OB - 2.1cm --- going BACK to the MFM armed with ultrasound pictures from my OB of my cervix. *sigh*
MFM Appointment
10/8 - confirmed my cervix at 2.1cm - putting me on Progesterone for a week.
MFM Appointment
10/17 - Cervix unchanged! Keeping me on Progesterone - followup 10/29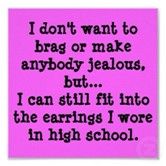 ">
Everett Alan James

(3lbs8oz) and

Eliana Lee

(3lbs7oz) born 12/28/13 at 30w6d!