Hey ladies, I've missed you all and I love seeing so many familiar faces over here! It's been 6 wonderful months since I graduated from PgAL. I've been lurking when I have the time and I've been on the FB group, but I thought I should finally intro here.
For those who don't know me I'm Lauren. I had a loss in Nov 2011. In March 2012 I got BFP #2 and DH and I welcomed our rainbow baby Charlotte Olivia on December 18th. She was 1 week early and caught us unprepared. Never got to finish my Christmas shopping, but that's okay because I got the best gift ever.
I look forward to catching up with all you ladies and your adorable little rainbow babies!!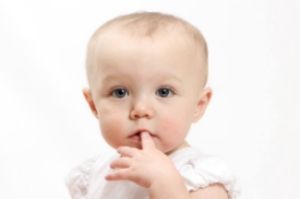 BFP #1: 8/2011 ** EDD: 5/9/2012 ** Missed m/c discovered at 13 weeks
BFP #2: 4/4/2012 ** EDD: 12/24/12 ** Born: Charlotte "Charlie" Olivia 12/18/2013, 8 lbs 1 oz, 21 inches!!!