Describe your LO right now.
Hadley is "cleaning" everything within her reach with a diaper wipe, nope just dropped it to play with a punch ball. She's getting sleepy (which I'm thrilled about). She looks pretty sloppy, wearing boys Old Navy navy shorts and a Life is Good shirt that slightly too big.
What's going on with your LO right now?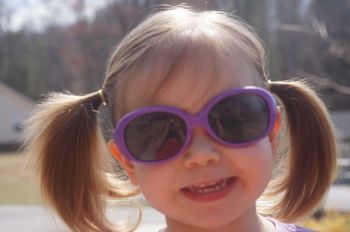 Forever blessed through adoption! 7-17-11