Got a BFP Sunday after POAS for no particular reason (I told DH that it was because I had a dentist appointment Monday, so they would need to know. Really I just had the urge to pee on something and disappoint myself again).
Lost my first pregnancy in December, so we're excited but more anxious this time around. I'm in Beta/Progesterone limbo at the moment - first blood draw was low at 47 and 6.6, so went on progesterone stat and I'm hoping for news of increasing numbers tomorrow.
So hello everyone and wishing you all healthy pregnancies! Hopefully I'll be hanging out for the long haul.
-----------------------------------------------------------------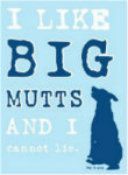 BFP 11.8.12 * EDD 7.17.13 * MC 12.20.12