Oddly enough on Valentine's Day I started to experience chest pain, 4 weeks postpartum. I already had an appointment with a cardiologist that day, due to chest x-rays showing my heart was slightly enlarged. The cardiologist blew me off, probably because I am much younger than his typically patient. Several days later the pain got worse so I went to the ER. After a chest x-ray, EKG, blood tests, Echocardiogram and CT scan I was diagnosed with Pleural Pericarditis, Cardiomyopathy and a Pleural Effusion. I had the fluid around my lungs drained (OUCH), and was admitted to the hospital for constant monitoring of my heart. My pulse was high (130-140 at rest), and my blood pressure had been high until my OB put me on a beta blocker. The doctor's (internal medicine, cardiologist, perinatologist and my OB) all scratched their head as to why this was happening.
I was placed on ibuprofen, lasix and a small dose of a different beta blocker. The chest pain is finally going away after almost 2 weeks, but I am still very week.
The doctors mentioned that sometimes a pregnancy with multiples can place a lot of stress on the body and cause the heart to work harder. I was wondering if there are any other mama's of multiples that have experienced this, and if so, how the recovery has been and has the condition gone away?
Thank you!!!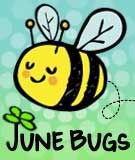 Married 09.9.11 (Me:31 and DH:31)
Left Tubal Ligation in 2004
1.2.12 BFP
1.16.12 LAP due to Ectopic @ 7w, Right Tubal Ligation
3.19.12 IVF #1 - Stims (Lupron + Gonal F + Luveris)
3.29 ER - 6 snowbabies (ET postponed due to OHSS)
FET 6/6 - transferred two 4AB snowbabies
Beta #1 6/16 = 683, Beta #2 6/18 = 1703, Beta #3 6/20 = 4073, u/s #1 @ 5wks = TWINS!!, 7w u/s two heartbeats
TWIN BOYS<br>
***SAIFW & PAIFW***