I didn't see a post for late may girls, srhouse26 will be doing this.
CRLSMC2011 did a great job, so we are using her text. As discussed last week here is the check in for the Late May group. This is for EDD of May 25th-31st and some June.
A couple of housekeeping things (this week only):
(1) Do we want to have a group nick name (rather than Late May")? All suggestions are welcome.

(2) Is there a volunteer for someone to be srhouse26 back up? i.e. if she doesn't get this up by noon eastern time on Tuesday, someone else can post it?
WEEKLY QUESTIONS:
(1) What updates do you have? (how are you feeling, any appointments coming up this week, any concerns or symptoms?)
(2) Thoughts/prayer requests (baby related or not, for you or someone else)
(3) Something good/funny that happened last week
(4) Something frustrating that happened last week
(5) Now that we're getting closer to the 3rd trimester, what was the best/worst thing about the 2nd trimester? (changing question each week--so definitely let me know if you have any suggestions)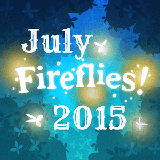 BFP#1- April 24th. M/c-April 30th. BFP#2-September 11th. EDD: May 25th.
It's a girl!!! (: Madison arrived on May 19th at 6:35 am (:
* July '15 December siggy challenge.*