I've been waiting forever to say that! This morning we transferred 1 perfect 1AA hatching blast. The transfer itself was smooth but so uncomfortable because my ovaries are huge and my bladder was really full. They think we might have 4 or 5 to freeze too but we'll know more tomorrow.

Beta is on 2/5!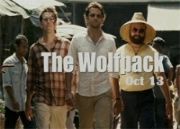 BFP #1 - April 15, 2012 (CP on April 17)
IVF #1.2 (Dec/Jan '12/'13)= BFP!!