The last time I gave birth in the hospital and this time around I am giving birth in a center. Packing and getting ready is a completely different process. The hospital has just about everything and I feel like I am packing my home for the center. I had to buy my medical kit, diapers (we are CD'ing from the beginning this time), laboring clothes, cothes for the tub, clothes for H..etc. We have two big bags packed with all of the stuff. I feel like I am going on a week long vacation..lol.
How are you preparing? Do you have your stuff packed or prepared if home birthing?
"A mother's love for her child is like nothing else in the world. It knows no law, no pity, it dares all things and crushes down remorselessly all that stands in its path."
-- Agatha Christie
[center]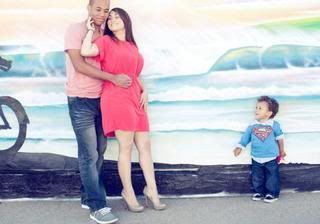 [center]