Back story before question:
My DH has one large work conference per year that is held in a warm weather location (this year FL) where his department from all over the country come for a long weekend of meetings while the wives go shopping, sit by the pool etc. This conference is always in January. So this year, obviously I cannot go because I'm in the middle of the IVF cycle, but I told my DH if the timing worked out he could go because it's super important for work.
Issue/Question:
He told me it was this coming weekend, which I was fine with because he's getting back Saturday night and even if I stim for a minimum of 8 days (which would be Friday), my mom or I can do my trigger and ER would be Sunday morning (he would be back for that). I find out last night that the conference isn't this weekend but NEXT weekend. It's looking like my ER will definitely be either Tuesday - Thursday next week with an ET of 3-5 days later, meaning he might be out of town for the ET - he'd come back either Saturday night or Sunday morning.
I really want him to be there, but at the same time I know how important this conference is for work and he needs to be there too and if we do get PG, he needs job security - we need 2 incomes. So what would you do? Would you insist your DH stay so he's there for the transfer, or would you say it's ok he goes and have someone else (like your mom) take you? Did you feel your DH had to be there at the transfer? (btw - if this was ER it would be a whole different story)
We'll discuss any and all scenarios about transferring embryos before he is out of town, but I just wanted to get your thoughts.
TIA!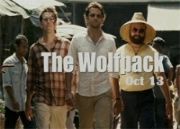 BFP #1 - April 15, 2012 (CP on April 17)
IVF #1.2 (Dec/Jan '12/'13)= BFP!!