Infertility
Beta 2 Good Christmas News!
Beta 1 at 9dp5dt was 50. Beta 2 at 13dp5dt was 467! Doubling time of 29 hours and right on par with the "average" 18 dpo beta according to Betabase. We are so thankful and pray that this continues in this great direction.

Merry Christmas to everyone!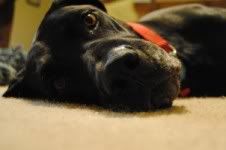 TTC#1 since 1/2011
1/2012: Fertility workup including SA/HSG - no issues. DX: Unexplained
IUI#1 = BFN 7/2012
IUI#2 = BFN 8/2012
IVF#1 = BFP - ER 12/6, ET 12/11 - 20R, 15M, 14F - 2 transferred, 2 frozen
Betas: #1(9dp5dt)-50, #2(13dp5dt)-467, #3(16dp5dt)-839, #4(20dp5dt)-1825
Saw HB - 7w1d, missed m/c - 9w1d
PAIF/SAIF Welcome
Choose Another Board
Search Boards