Don't do it.
Step away from FB.
It's just going to be about a million pg announcements, 43 million Merry Christmas posts, a couple hundred thousand long and involved "holidaysaresogreatlistentohowwonderfulmylifeis" posts, and enough pictures of cute kids opening presents to make you want to self-induce a coma.
You've been warned. Just hang out here instead. Because I'm not doing sh?t today, and I need company. And, because these are way better than anything you'll see on FB.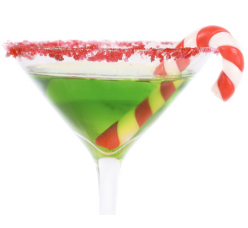 PAIF/SAIF, PGAL/PAL welcome.
TTC since March 2010 ~ Dx Unexplained IF September 2011
2011: IUI + Clomid = CP#1
2012: 3 more IUIs + Clomid = 3 more CPs. One on-our-own pg, also CP
2013: BTB IUI + Lupron/Follistim/Prometrium/PIO = CP #6
IF testing, RPL testing, Autoimmune testing = all normal
So lost.