Miscarriage/Pregnancy Loss
Perhaps a stupid question - gauging flow?
Got an odd question for you ladies. I haven't used pads since my very first one or two cycles, so I'm having a really hard time gauging how much I'm bleeding compared to what I see using tampons. I know I'm not bleeding out, I'm just keeping tabs on it to be able to tell how things are progressing over the next couple weeks.
So, how often would you expect to change a regular pad during heavy flow versus light?
-----------------------------------------------------------------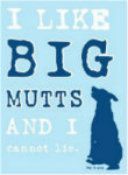 BFP 11.8.12 * EDD 7.17.13 * MC 12.20.12
Choose Another Board
Search Boards