Hello! I just had my little boy on December 1st! He is our 2nd son, we conceived on our own with ds1 but did IVF with ds2 for MFI. My pregnancy was really rough, at 21w I was diagnosed with placenta previa, 24w I had my first bleed and was on hospital bedrest for 9 weeks. Ds2 was born at 32w6d, he was intubated and on a vent the first 2 days then went to cpap then nasal cannula.
He is off of everything and as long as tonight goes well our little man will be coming home tomorrow after 3 weeks in the NICU! He is coming home on an apnea monitor and will be on caffeine, I am so hopeful that he will be home tomorrow. It has been a very long journey but I am happy to be on this board!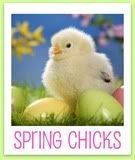 DH: Post testicular cancer/tesicle removal, low sperm count: 12/20/11 SA: motility 45% morphology not able to be tested good, Sperm count = 2.2 million Me: Diagnosed with hypothyroidsm 12/20/11 All blood work looks good including thyroid level! RE appt 1/23/12- RE recomending IVF, DH will have another SA done, waiting for CD1 to make appt for blood work, u/s, and SHG. 2/2/11 SA results= count 11 million!!! motility 83%!!! morphology 1% IVF with ICSI! BCP staretd 3/23, Starting Lupron 4/9, stims 4/20.
ER 4/30, ET 5/5- Transfered 2 beautiful blasts, 1 frostie waiting! BFP+HPT 5/10, Beta#1 5/15-330! Beta #2 5/17 741!, Beta #3 5/19 1363! First U/S 6/1
PAIF/SAIF welcome!