February 2012 Moms
Brief update... or perhaps longer
Grant's genetic appointment was moved up, so that happens the day after Christmas.

I got his MRI results and found out all the parts in his brain is developed and in the right place. However, he has mild to moderate loss of white matter. Not sure what that means for us, but I will be making an appointment with a neurologist after Christmas.

Got the run around today trying to find a nutritionist or feeding specialist, but my developmental pedi seems concerned with certain goals that we need to meet or he wants to see us. My regular pedi thinks he is above 10 percentile, but he is not. He was 17lbs 8oz on the 12th and 17lbs 11oz today. I did get an RX for reflux meds, so I'm hoping that will help because his eating is getting worse. He is only taking 3oz every 4 to 5 hours during the day for most feedings.

I have been on the phone ALL day with doctors and nurses and therapists. Ugh and I had to visit the Pedi today on top of everything.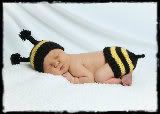 <a href="
http://s26.photobucket.com/albums/c112/jjewels119/?action=view
Choose Another Board
Search Boards