Good morning ladies. I don't often post here but I am wishing every single one of my fellow Snowbunnies the best of luck!
I wanted to post this morning though to hopefully save a future Googler from a little bit of the heartache I have given myself.
Because I can't help myself, I tested last night with a FRER (6 days sooner) at 6dp5dt. I saw nothing after three minutes, assumed it was negative and told DH. Again, because I can't help myself, I went back and looked at around 12 minutes (for shame, I know!) and of course there was a second line that looked slightly pink-tinged. With the ambiguity of the timeframe I was distrustful of the positive but having never seen so much as a smudge on a test before in two years, I still allowed some hope to seep in.
I immediately began Googling FRER evap lines, etc. only to get mostly sunshine and rainbows from other communities about FRER "NEVER" giving evap lines. I went to bed with my hopes a little higher. This morning I tested with FMU extremely hopeful that it would be a BFP but it was a stark white BFN. So, future Googler - learn from my story -- FRER CAN and WILL give you evap lines, even just 12 minutes after peeing.
Here's my evap pic. Though it's still very visible in person and I tried to take the best photo possible it's still kind of a squinter here: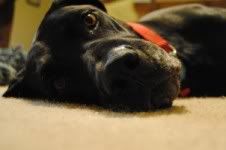 TTC#1 since 1/2011
1/2012: Fertility workup including SA/HSG - no issues. DX: Unexplained
IUI#1 = BFN 7/2012
IUI#2 = BFN 8/2012
IVF#1 = BFP - ER 12/6, ET 12/11 - 20R, 15M, 14F - 2 transferred, 2 frozen
Betas: #1(9dp5dt)-50, #2(13dp5dt)-467, #3(16dp5dt)-839, #4(20dp5dt)-1825
Saw HB - 7w1d, missed m/c - 9w1d
PAIF/SAIF Welcome