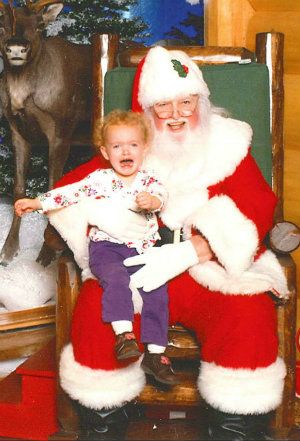 Thinking about using this as our christmas card. I know it's so mean but we honestly don't have any "good" pics of C for christmas and since it's 2 weeks away we're SOL!
Looking for a funny caption to go along with it. Thoughts? So far we have
"But I don't want a sibling!"
"Dear Santa, I can explain..."
"You mean that next year I have to share my toys with my baby brother or sister!?"
"Hoping your Christmas Season is better than Caeley's visit with Santa!"