Yes, it's a bit exaggerated, but that is what it feels like. I am assuming this is the RLP that I also missed with Z. It feels like she is pressing with all of her might to come flying out of my belly button. If I stick my finger in my belly button I could feel her through my skin. My concern is the tightening feeling lasted for quit some time and I couldn't walk through it. They just started yesterday and I had more than 5 within the full day. They have started early again this morning.

I have my monthly appts with my MW on wednesday. Should I hold out until then or should I be making a call into her today?
Also I think I have dropped quit a bit. I was never high to begin with, but it looks like I am really low now. WTH. This isn't supposed to happen this early, right?
"A mother's love for her child is like nothing else in the world. It knows no law, no pity, it dares all things and crushes down remorselessly all that stands in its path."
-- Agatha Christie
[center]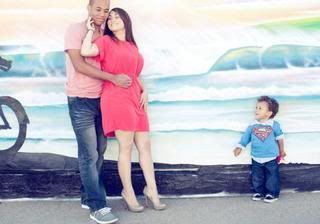 [center]