Hi ladies! I wanted to take one final vote on the top 2 January badge options. I believe someone had volunteered before to make the badge for us because she works in photoshop all the time, but I can't remember her SN - any takers?
Kflynn - are you ok with us both doing check-ins 2x a week? When do you want to start those?
Looking forward to getting to know the January ladies! I hope 2013 is a great year!
[Poll]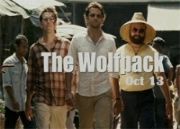 BFP #1 - April 15, 2012 (CP on April 17)
IVF #1.2 (Dec/Jan '12/'13)= BFP!!