Infertility
***Turkey Baster's Check-In***
***Turkey Baster's Check-In***
Welcome to the November Turkey Baster's 2012 check-in!!! Check in are on Sundays and Thursdays!
This is a check-in for those who are doing IVF or FET with an ER/ET scheduled for November. If you are interested in joining, please fill us in on your cycle below (# IVF cycle, where you are in the process, etc.) Be sure to update along the way!
Congrats to all of those with BFPs. And HUGE HUGE hugs to those who need it.
Siggy (just add the end brackets to front and back)
IMG]
http://i45.tinypic.com/2q1tpw8.ipg[/IMG
QOTD: What is your favorite current tv show?
BFPs!:
Ball.and.chain ET Nov 6th- CONGRATS! U/S 11/28
Cdale86 ET Nov 7th - Beta Nov 19th- CONGRATS!
CNYBride05 IVF #1 Beta 12/3! Congrats!
Destinyr61309 ET Nov 6th Congrats!
JewelsW1980 IVF #1 Beta 12/3! Congrats! FX for rising #s!
LauraKat81 ET Nov 12 BETAS are climbing. Congrats and FX! I couldn't be happier for you!
LuvstheMagicWand IVF #1 Beta 12/5! Congrats & Good Luck!
Maggie2324 FET Nov 5th!! - CONGRATS!! U/S 11/30!
Precious72381 ET Nov 11th- Beta Nov 20th! Congrats!
Reemap916 ET Nov 13th! Congrats!
Rorr2 IVF #2 ET Nov 22th! BFP! Beta 12/6! Congrats!
rrdiva1 IVF #2 Beta 12/3! Congrats!
Sassy1JA ET Nov 10th!- Congrats!
Spring Fever FET ET Nov 18th! Congrats!
BFNs:
AprilBeachBride ET Nov 19th! (Hugs) (So sorry)
Brooklynesque IVF #2 Beta 12/4! BFN (hugs) So sorry
Daiseydooda IVF #1 ER Nov 14th! (Hugs) So Sorry!
J&D2007 (Hugs) So Sorry!
Hopeful3434 Sorry, hun1 Hugs!
KSFrye FET Nov 12th - ((hugs!))

:(

KFlynn81 ET Nov 12th!

:(

So sorry love.
Firefly062 ET Nov 9th Beta Nov 20- BFN - so sorry Huge Hugs!
Freeman2121 ET Nov 9th! - (hugs) So sorry!
Melkel559 ET Nov 17th! So Sorry!
MsGMChick IVF #1 BFN! Beta 12/5 I am so very sorry! (Huge hugs)
RequiresExalted IVF #1 ET Nov 16th! (hugs)
RexManningDay ET Nov 12th! BFN! So Sorry
Shea202 ET Nov 11th! ((hugs!))
Sunflowers4AC ET Nov 9th! (Hugs) So Sorry!
Trey444 ET Nov 11th! So sorry love.
Vensell ET Nov 18th So sorry, hun. Hugs!
Turkey Angels:
Bluek210 ET Nov 10th - No! Sorry hun. Huge hugs!
Carolina Blue Skies FET Nov 1st - Sorry hun. Hugs!
NurseCheryl81 ET Nov 2nd . ((((hugs!!)))) So so sorry.
Cancelled/Delayed:
Asilwhite IVF #1
Baker916 IVF #1 Snow bunny now!
Bhead81 IVF #1- Delayed. Boo Insurance
Brooke888Wed157297 IVF #1- Snow Bunny now!
Chucktgirl ((hugs))
Crystal120410 ((hugs))
DebateThis IVF #1 ((hugs))
Jenn0620 IVF #2 in Jan 2013 ((hugs!!))
Keephope2012 IVF #1 Converted to IUI
pbj1975 IVF #2 ER Nov 28! All arrested Very sorry, hun...
Spinch- Delayed till Jan 2013
Freeze all:
BrideJackie11 IVF #1 ER 11/30 Freeze all for a future FET
SteFizzRich ER Nov 1st- Freeze all.. FET early Dec!
In the 2WW:
CoastalChristina IVF #1 ET 12/3! Good luck! Beta 12/11!
DJMa81 ET Nov 30th - Good luck! Beta 12/10!
Maybe Joleisa IVF #2 ET 11/29! Good luck!
Mayzie15 IVF #2 ET 11/29! Good Luck! Beta 12/10!
Mrs. Erin IVF #1 ET 11/30! Good luck!
Wadzfaith IVF #1 ER Nov 21st! ET Nov 26th! Good luck!

Between ER/ ET:
None
Stimming/Priming:
None
On suppressants (BCP/Lupron):
None
FET:
None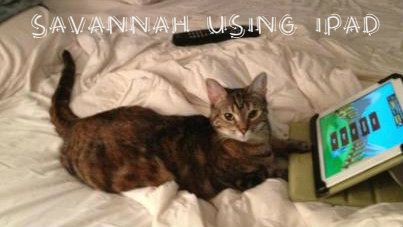 Me 33 DH 36 Together 10 years, Married 5 years
TTC #1 since 8/2007 with MFI
November 2012 - IVF w/ ICSI #1; 11/28/12 - ER 12 eggs! 11 fertilized! 12/3/12 - ET - transferred 1 AA Blastocyst
Charlotte Hannah -born 8/13/13.
Choose Another Board
Search Boards