Can you tell I'm a bit excited about Christmas? It's fun to be making plans for DS's first Christmas. I'm just curious what everyone else is doing (plus it gives us something to talk about, right?).
I've finished our Christmas card, and I thought it may be fun to share it. We're doing a montage of some of our favorite pictures of all of us from this year. I'd love to see what others' cards look like if you're making a custom card this year.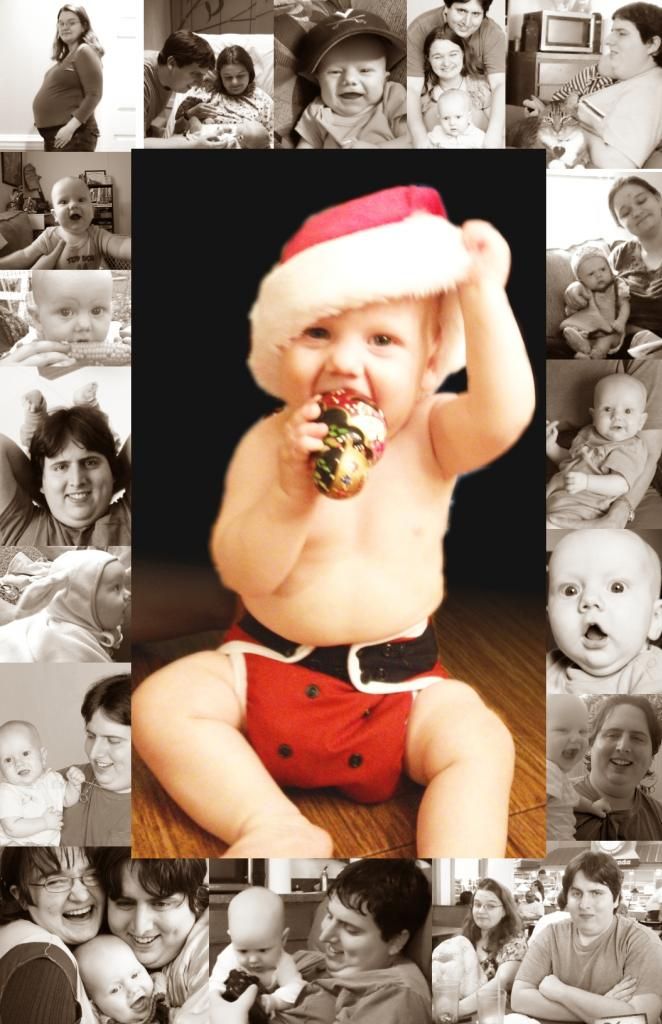 And here's DS's official picture with Santa. I'd already put in the order for the cards, so I couldn't include it.