go on a talk show? Like Dr Phil for example? Makes no sense! I have a bad habit of watching old reruns when I'm up and cleaning or busy just as back ground noise, and for some reason to listen to other people's problems.
My question is, what in the world would convince someone to go onto national television and put all the worst problems out there? There was a lady the other day on there that admitted to hating her ten year old daughter! Talked about how she often thought about killing her (and telling the daughter as much), how she would love it if she were to get kidnapped etc, it was atrocious.
A couple on there today are talking about how he abuses her, often with their daughter IN his arms.... admits fully to all of it, how he even got mad at her when she got blood on the carpet when he PUNCHED her in the face... WHY would he tell everyone in the world that? And they're thinking about getting married! What would he possibly gain from being on television?
The fact that I watch it regularly is a whole different messed up topic... just wondering if anyone knows someone that has been on a talk show like that?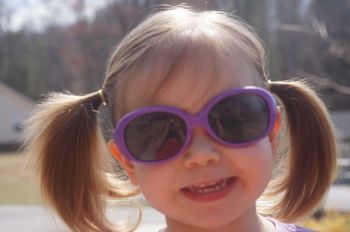 Forever blessed through adoption! 7-17-11