Hadley's day in court to finalize her adoption is November 26th and I'm at a loss as to what we should do that day. We have had several people mention that they want to celebrate with us and go to court if they can. We just found out that court is indeed closed, so only we will be able to attend. While I want to celebrate the day that her adoption is finalized, I'm just at a loss as to how to do it. Here are the things that make it tough:
Court is on a Monday at 2:00, putting any kind of celebration closer to 5:00 since we don't know how long court will be (our hearing won't be long but no telling how backed up they will be). My first thought was to all go to a restaurant (Outback) but it's an hour away and several of the really important people that will want to attend are elderly and won't be comfortable traveling on the interstate at night. That makes me feel like we need to keep it in town.
Next problem, we only have one "real" restaurant here and they're closed on Mondays! We have a Shoneys buffet and a new buffet restaurant named Porkys... and I refuse to celebrate her adoption in a buffet named after a pig. :o) We have Mexican and chinese restaurants here but none of them are nice, just standard restaurants. I don't necessarily think it needs to be somewhere fancy, but somewhere decent, ya know?
So, I think... we'll just have something here at our house. There will probably be about 25-30 people that will want to come and celebrate, our house can hold that many people but since it will be cold here, we can't utilize the decks/yard so I don't know how that will work. And then food, I'm VERY comfortable in the summer with hosting cookouts all summer long, grilling is so easy! I worry about finding food to make for that many that everyone will like. I thought lasagna, salad and garlic bread (and desserts of course) but I'm sure not everyone likes lasagna. I don't have seating for 25-30 people (I do in the summer because of the decks), so if everyone has to stay inside... is that doable?
Any suggestions?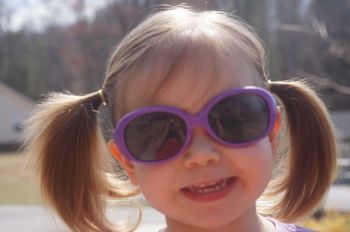 Forever blessed through adoption! 7-17-11