Infertility
Donor sperm... need some advice!!!
Talked to the RE today, and we are moving forward with IVF prep. I go in after work on Thursday for some blood work, ultrasound, etc. DH is going in tomorrow morning to freeze a sample (his count/quality is quickly dropping). But RE informed me today that he wants us to have a donor sperm back up going into the cycle in case when the time come for fertilization, DH's isn't usable.
My problem is that DH isn't open to this idea yet. He still has the mind set that if we are going to have kids, they are going to be OUR kids. How do convince him that this isn't a bad thing, and that our kids will be ours no matter who's sperm we use. RE didn't say that there is no way that his is going to work, he just wants us to have a backup plan so that we don't get to that point and have to scratch the entire cycle.
He won't even talk to me about it... he just said that we will discuss it when the time comes. I'm trying to tell him that the time to discuss it is here/now. I know the RE is going to want to go over everything when I'm there on Thursday. Anyone been through this?? Any advice?? I know it is hard for him to hear, but we need to discuss it and make some decisions.
Married 8/14/10 * TTC since Aug 2010 * Met with RE in Feb 2012 * DH: low motility, low sperm count, elevated FSH * Me: Stage 4 Endometriosis * Laparotomy to remove endo in May 2012 * June 2012 - DH on Rx to hopefully increase count/quality * Re-tested sperm 10/22/12, count/quality have both dropped * IVF #1 w/ICSI * Transferred 2 beautiful embryos on 2/18/13 * Beta #1 3/1/13 - 636!!! Beta #2 3/3/13 - 1796!!! First ultrasound scheduled for 3/18/13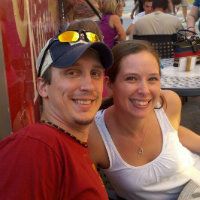 Choose Another Board
Search Boards