Here's mister in his first suit that I bought before he was even born. I'm just glad it fit at all! He's staring up because I was holding the kitchen curtain up, when I sent the pic to DH he replied why does he look like he's trying to fly?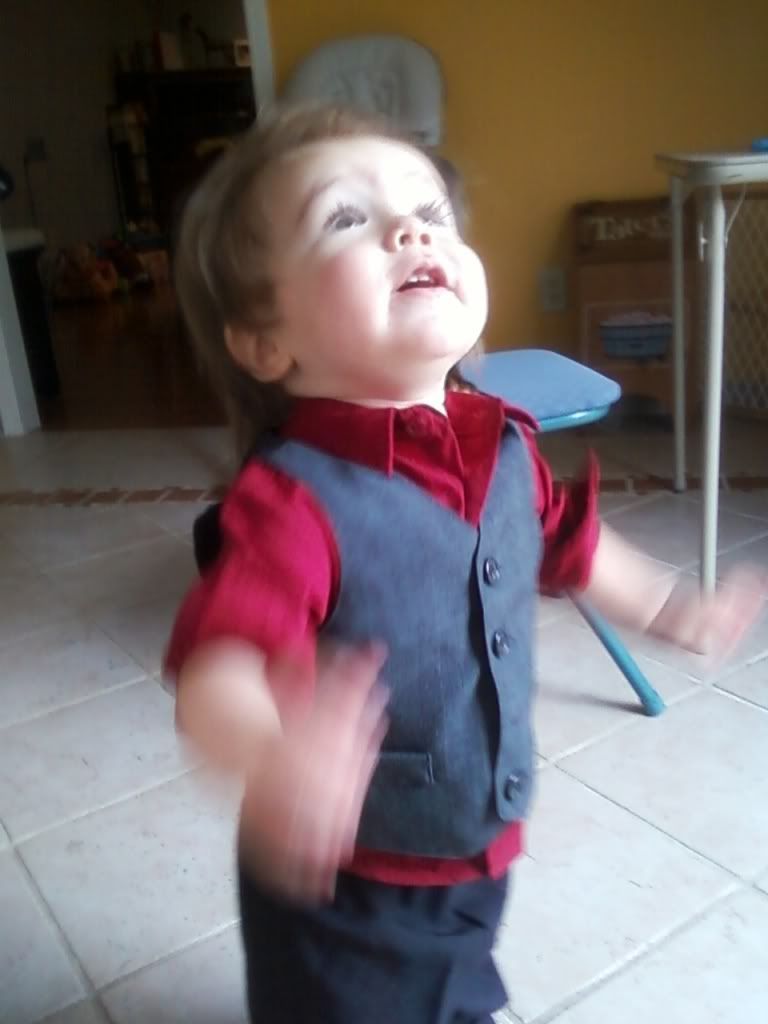 My growing chunky 6 pack as I head into the 3rd trimester.
Now let's see the rest of those cute babies and bumps!