I had to go to the dmv today to apply for my enhanced license, and we were there for 2 hours.
It wasn't that busy, it just took forever for whatever reason. I got extremely lucky that DS was being so good, until the end he started to get a little hyper.
There was another girl there with a newborn baby and her 2-3 year old son. She was sitting at the end of our row trying to console her crying baby while her son was running all over the place and was trying to get DS to join him, but DS is super shy and just dug his head in my lap. I felt bad for her, especially when people started commenting on how well behaved my son was. It is uncomfortable when people compare kids in front of each other, and the reality was it was a mixture of filling him with snacks and having a good day. The only thing that bothered me with the other little boy was when he grabbed fruit snacks out of DS's hand, while his mom just watched us. DS of course bawled about it.
But seriously, the main thing is why 2 hours? Next time I'll have my in laws watch DS.

Quinton 06.25.10
Wren 01.13.11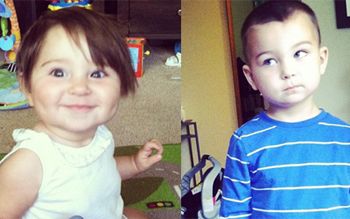 .blog.