my son is just over 1 now and will be around 20 months old when our second baby gets here....
im trying quite hard to do all my research on baby gear for 2 (esp strollers) and im having a really hard time finding things that arent aimed at twins.
my boy will be almost 2, i dont need 2 infant seats, but i do need to be able to get them both around w/ me on a daily basis (and by myself frequently as hubby isnt going to be here for awhile after little girl gets here)...
any suggestions? or any ideas where i can look??
Enjoy your freedom?
Thank our veterans!
Proud ARMY wife!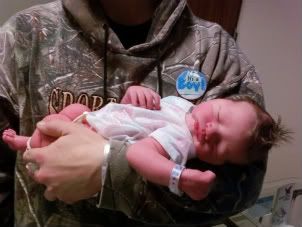 Phoenix Daniel is here!
(7lbs 14oz, 20.5")
SURPRISE! Baby Girl is ON her way!!