I scanned this in for another board because we are looking for the placenta, but I thought I would share it with you guys too. Here is my little one from yesterday at 10w5d. baby is measuring 11w1d.
Keira Lynn Q - Born alive and healthy July 26, 2012 - My miracle among miracles.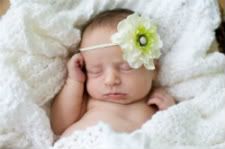 Alexander James - born still June 20, 2011 at 25w3d - We love you to the moon and back.
BLOG: www.alexanderqsmommy.com
Diagnosed with High Killer Cells, MTHFR (one copy), borderline Thrombophilia, Protein S Deficiency and Antiphospholipid Antibody Syndrome
Missed m/c 11w2d on April 3, 2010; natural m/c at 6w on July 17, 2010; and natural m/c at 4w on Oct. 7, 2011