3rd Trimester
Who is due in the next 2 weeks?
It occurred to me that today my DH and I celerate our 2nd wedding anniversary, and in exactly 2 weeks, our family will no longer be just us 2 as our 2 boys are scheduled to arrive. I need to play the number 2 in one of the lotteries.
Who else is due between now and the 28th?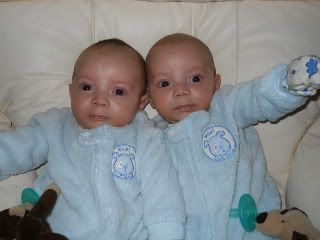 Choose Another Board
Search Boards