I need a b!tch session badly. I feel so out of it tonight. I cannot seem to catch my breath, my acid reflux will not go away, my abdomen and crotch are crazy sore, my legs are cramping, my hips are killing me and I am dizzy. LO is definitely not as active as he usually is either, but my kick counts are still within the normal range. Its just that he has been uncharacteristically active the last week/week and a half and now he has seemed to chill back out.
I love my pregnancy, but tonight I am having a "I am so done with this" moment. I usually have a symptom or two that bugs me during the day and night, but tonight its like I am being bombarded with all of it.
Sorry to be a crybaby but I needed to vent somewhere. I know I only have 22 days left, I just hope they go by fast. I am so ready to hold my LO.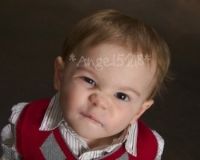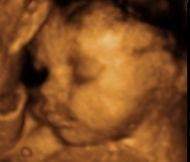 Connor - 12/15/10 Abby - EDD 11/29/13