Babies: 0 - 3 Months
do you burp 1/2 through feedings?
how long are you supposed to do that? forever? Im having a hard and hard time getting burps now, expecially half way through feeding (hes FF) and I feel like I am just pounding and pounding on his back (not hard, but just a lot it seems like)....any suggestions?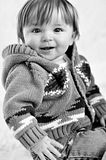 Our IVF miracle, after 5 years, 5 IUIS & 2 IVFs
Choose Another Board
Search Boards