June 2010 Moms
AW-Nursery finished!!!! PIP
My bff came this last weekend to paint a mural in the nursery. She came up with the designs and then projected them on the wall and she and DH painted it. Still missing blinds and outlet/switch plate covers but its mostly finished. There are a few things we still need for LO too but I couldn't wait to post these!!
The pics:
The view from the door.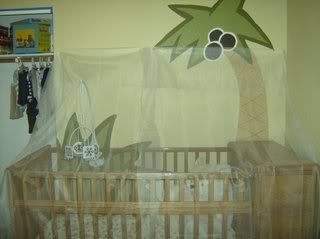 The crib outfitted with mosquito netting to keep the feline furbabies out.
The dresser/changing station.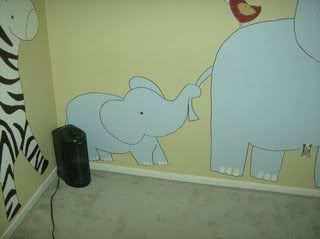 A baby elephant holding onto it's mommy's tail, and the hepa-filter.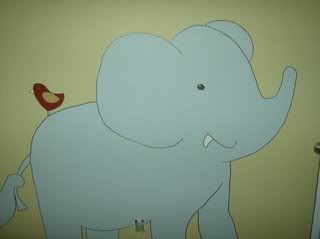 The mommy elephant and her bird friend.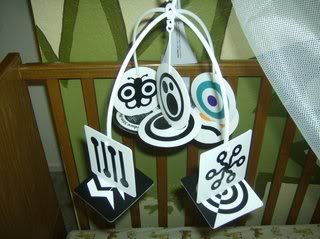 Our supercool Infant-Stim Mobile.

Choose Another Board
Search Boards