ok. so i asked about the detergent for cloth diapers and it was mentioned that the All Free and Clear (military version) was good to use.... well i checked both of our Commissaries (sp?) and our large PX today and while they both have All Free and Clear its the exact same bottle i bought last week at Wal-Mart..... does this special military version say military on the bottle or anything?? I really wanted to go this route as baby is due pretty soon and i havent washed his diapers yet (im afraid to wait for shipping if i order online and there arent any organic-type stores anywhere near us). any help would be great!!!
Enjoy your freedom?
Thank our veterans!
Proud ARMY wife!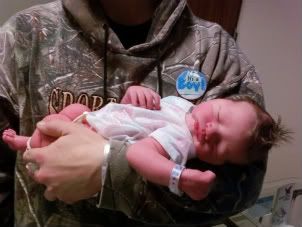 Phoenix Daniel is here!
(7lbs 14oz, 20.5")
SURPRISE! Baby Girl is ON her way!!